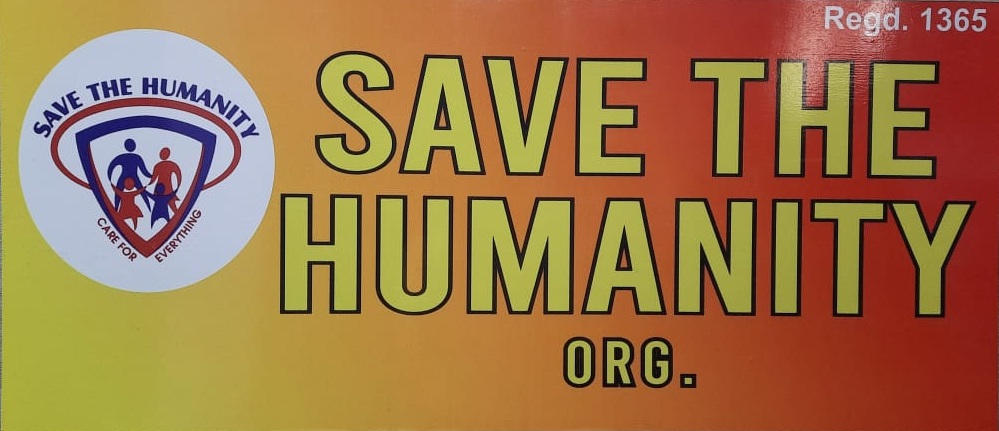 OUR VISION
We aim to bring about a change in the socio-economic condition of poor and needy people and weaker sections of society. Our charitable initiatives also focus on women and children health. Core areas where we strive to make a difference include education and employment as economic empowerment is the key to uplifting the poor and alleviating their distress.
We are also guided by the principles of being the change we want to see in this world, bringing health and micro financing options for the needy and oppressed so that they have a chance to grow and become a part of mainstream society.
WE ARE HERE TO STAND WITH YOU
Welcome to SAVE THE HUMANITY
Save The Humanity is an NGO aiming to bring about positive change through financial security and economic empowerment. Helping widowed women, needy and homeless persons, children, and other vulnerable sections of society, Save The Humanity is committed to providing comprehensive healthcare and coverage to marginalized and oppressed sections of society.
We are moved by a sincere vision to provide steady and secure employment, health, education and micro financing operations for the poor and disfranchised. We are a team of motivated and committed professionals, with a deep interest in humanitarian endeavors forming the core of our initiative.
We are a registered not-for-profit organization with a firm commitment to providing a bright and secure future for those facing marginalization and adversity.
OUR MISSION
We strive to economically and financially empower farmers, rural people, women and youth with job creation initiatives and educational programs. Our focus areas also include micro financing and employment generation.
We are also working to ensure universal health coverage for men, women and children, taking rapid strides in the dispensation of key facilities and amenities for improving the quality of life of poor people in urban as well as rural areas.
Save The Humanity was formed by a group of passionate, deeply interested and like minded individuals who believe in the power of welfare programs to bring about positive social change. Join and support us in our quest for comprehensive welfare initiatives for divorced and poor women, children, elderly, homeless, youth and other sections of society in need of support.